I've been avoiding the topic since it hit like a flashlight to the retinas during the Johnny Football afterglow, but it remains the talk of the town.
What about Josh Gordon?
In the coming days, it's expected that the only Brown ever to lead the league in receiving yards will be suspended based on a positive test for cannabis, as first reported by ESPN eight days ago. Information on pending matters of this nature is supposed to be tightly controlled, so the question of who leaked this story — timing it seemingly to rain on the Browns' parade — is in itself an interesting one. One person with a reputation compatible with such behavior seems to have had both the motive and the opportunity: former Browns GM Mike Lombardi, fired in February and last seen at the scouting combine as a Patriots employee working from Browns' printed materials.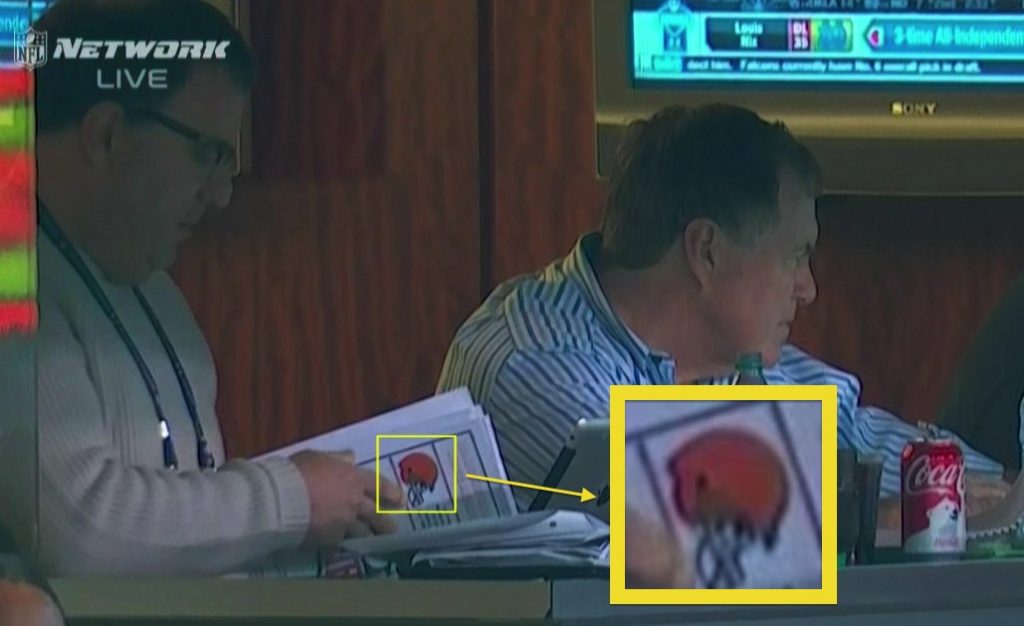 Regardless of how this story became public prematurely, it certainly has legs. When the whole NFL drug policy is cloaked in confidentiality, to the point that it's never confirmed which stage a player is in, that fuels more speculation. When word soon follows that the league is considering lightening up on marijuana, the obvious implication is that Gordon is gonna get hit hard, because the NFL is bound by the terms of its current policy.

It's also interesting that the Browns not only passed on the draft's top-ranked receiver, Sammy Watkins, but also didn't select a single wideout from what was considered a deep pool of draft talent this year. They even traded away their seventh-round pick to the archrival Ravens for a sixth next year rather than take a flyer on Mike Campanaro, Baltimore's choice, or any of the four other WRs who went even later in the final round.

So maybe it's no surprise that less than a quarter of self-selected Browns fans believe Gordon will actually be suspended the full 12 months, as originally reported, and as specified by the league's policy for a violation by a player in Stage 3.

Then on Thursday afternoon, the Browns signed not one but two veteran free agents, Miles Austin and Earl Bennett. This logically implies that the Browns expect to be missing Gordon, and sure enough, opinion shifts: a more recent poll shows nearly a third of Browns fans believe Gordon will miss all of 2014. On Friday, they cut Greg Little, despite questions at the position and a team-friendly contract for a talented but inconsistent starter with a bit of an off-putting reputation.

My own view is that, yes, the league is probably bound by its own out-of-whack policy, and unless agent Drew Rosenhaus can successfully exploit ambiguities around the tested THC level or what phase Gordon should be in, the young All-Pro will be banished from all league activity for a full calendar year and will need to apply for reinstatement thereafter.

The only bright side from the Browns' perspective is that Gordon's affordable rookie contract would likely be automatically extended by a year, so he would be under team control through 2016, rather than headed for a potentially heady payday after 2015.

But if he's suspended for less than a year, say eight games, the Browns miss out on that extension, and so one of the four years of his rookie contract will be all but wasted. Rejoining the team midway through this new regime's first season could be a distraction that offsets the benefit of his talent.

So the front office might not be entirely supportive of Gordon's appeal.

Without him, the Browns' receiving corps will surely suffer, and the offense will be that much more challenged in getting acquainted with the scheme and each other. For good or ill, at least four of the team's six leading receivers from last year would be missing.

More important than all that, though, is the well-being of a likable and very talented young man. Lots of scorn has accompanied the latest news, but it's both premature and uncharitable. We just don't know the facts or circumstances.

If it plays out as it appears, then to me, it's just sad, another vivid illustration that despite some recent societal progress, it remains all too true that more damage results from marijuana prohibition than from marijuana itself.

This entry was posted in